Gift Cards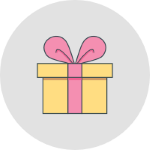 Looking for an original gift idea for a birthday, Christmas, a bachelor party in Almeria ? You have found ! The Share-Lock escape game will offer an unforgettable experience.
To offer a gift card from Share-Lock Almeria, it is simple, contact us to order your 50€ (it is the price for a "regular" play time in Share-Lock) gift card, you will receive it by email and receiver could come with a group of 2 to 5 players of his choice to play whenever he/she wants, the only thing the receiver will need when he/she will come, is to bring the code written on the gift card.
Very soon we will offer the possibility to buy amazing puzzles in which we will lock our gift cards, it will give the opportunity to the receiver to solve a first enigma before visiting us! To know more about this, follow us on Facebook by clicking here.