Corporate events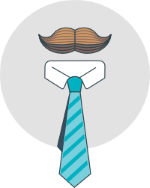 Escape rooms are the new way of Team Building
Human Resources departments are starting to use and promote escape room games to improve the relationship between employees and at the same time test the ability of a work team, that is known as 'team building'.
If you consider offering an original and fun experience to your workers in order to break the ice but also to establish cohesion among members of the same team, you should know that a growing number of companies choose escape rooms in order to achieve this goal.
How is a Team Building session in Share-Lock carried out?
If you decide to come and enjoy the escape room experience with your company, you will be able to use all facilities in complete privacy to ensure that the teamwork session is be successful. It is carried out in an intimate and peaceful way, so that other clients do not disturb you. The maximum number of participants is 10 and the session lasts 2 hours, however we can adapt to your team needs and create a customised session. We usually arrange time in this way:
Arrival and reception of employees/participants (15 min): rules
and explanations (briefing).
Live escape room game (60 min).
Debriefing & photocall (15 min): You will have time to talk about your first impressions, feelings, opinions, problems faced during the game and possible solutions, anecdotes… Then we will take some photos to remember your day at Share-lock.
Also: you can customise games by adding elements from your own company that you might like to highlight. Contact us to organise a customised session for you and your company. We will create a budget and design everything in order to meet your needs.
Live escape game aims in the field of Human Resources:
To establish a relationship between workers and superiors in an easy-going and fun environment.
To see how employees face new situations, that might help identify important roles for the company: leader, creative, authoritarian, cooperative…
To select candidates for a certain job position.
To assess the way employees react under stressful situations and time management.
To check if team members are compatible.
To assess and improve team communication.
Team Building benefits in Share-Lock Escape room:
Boosting team cohesion.
Developing cooperation between workers.
Stress and time management training to achieve a goal before a fixed deadline.
Individual and collective decision-making.
Improving communication and support among employees.
Attention to detail and thinking.
Last but not least- having a great time with your workmates!